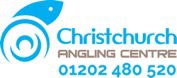 Vernon Everitt Match Boat League 2020 Report
.
Well, what a year 2020 has been. I am sure that this year has made us realise the importance of being a part of an amazing club. Certainly, we are fortunate to have a great group of anglers in the Match Boat section who enjoy what we all to best. That is catching fish and having friendly banter, while progressing our angling skills.
Behind every success, there are people that continue to work hard in the background to ensure the smooth running of these competitions.
A big thank you to Robin Lane, as he has managed to pull all the resources together, to get extra boats to ensure the competitions have been able to continue in this age of Covid. Alison and Richard Day have again managed to do another great job this year processing all the results. Not forgetting Chris Ellis and Paul Wilson both of whom have taken time out to ensure we have our bait packs for each competition.
Most importantly, a huge thankyou to Tom Bagnall at Christchurch Angling Centre. This series would not have been achievable without the sponsorship of the bait packs, with the ragworm shortage this year. We have appreciated the time and effort to ensure we have the match packs for each match, especially on the smaller tides.
Amazingly, five matches were fished between three different ports, Lymington, Poole and a new venue for this year Weymouth. The competition was fished over five matches, the best four matches counted.
A total of 2259 fish, with 40 different species were caught throughout the series. Within the match series this year a new species competition has been fished, the angler with the most species taking the prize. Chris Rogers, otherwise known as Super Rod took the honours with 25 species for a total of 163 fish. Then a close second was martin Bobbett and Paul Hollyoake in third.
As for this year's series winner, Paul Hollyoake came out on top beating Richard Day into second place by 8% to claim the Vernon Everitt Match Boat League trophy. Paul catching 24 species and 239 fish, achieved his win with his consistency over the five matches.